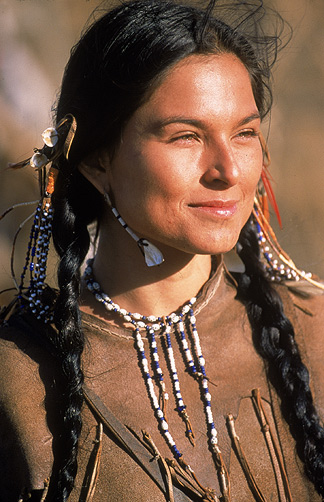 Photo caption: The actress Alex Rice portraying Sakagawea aka Sakakawea in North Dakota
I have mentioned that my middle son is on the autism spectrum. When you first get that news, you look online and join online groups. Some people suggest, or sell, products that have helped children. Maybe even "cure" which is a controversial word. Others say – that's snake oil. Marketers are preying on worried parents.
I see the same concept in cohousing and intentional communities. It's a small group so there can be products and services offered but how do you know if it's snake oil or not? Since it's a small group, where is the YELP, or HOMEADVISOR, ANGIE'S LIST review? There is none? They could be selling something to a group that has few choices of what to buy.
I'm not talking about developers and architects since that's easy to see if their services were good – are the houses still standing? Did they fall apart?
I"m just saying – watch out for those traveling snake oil vendors!
On another note, when Sakagawea was giving birth to her baby in today's North Dakota, someone knocked on Clark's door and asked to borrow the tail of a rattlesnake. He doubted that would help but within ten minutes, the baby was born. So Lewis and Clark and their corps and Sakagawea prove that sometimes snakes can help!